United Kingdom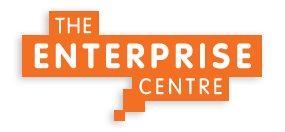 The Enterprise Centre
Contact person:  Allison Hornsby
Web: http://www.theenterprisecentre.co.uk/
E-mail: hello@theenterprisecentre.co.uk
"The Enterprise Centre" is a registered Charity that has been successfully developing enterprising cultures within communities for many years. Based on experiences learnt from world class entrepreneurs we design and deliver creative and innovative models of enterprise, entrepreneurship development, training and coaching to move people forward so they can become the best that they can be .
We pride ourselves on our practical and fun delivery styles; each project is unique and customised to meet the needs of the different  clients.  The expertise of the highly qualified and experienced associate base brings world class proven solutions to enterprise training, business development, coaching, mentoring, confidence building and personal development. All of which gives our clients the stepping stones to success. we blend out work with a range of therapies including Equine , Canine and Oxygen therapy.
Germany
TECHNISCHE UNIVERSITAET DRESDEN
Contact person:  Thomas Koehler
E-mail: Thomas.Koehler@tu-dresden.de
The TU Dresden is one of eleven German universities that were identified as an "excellence university". TUD has about 37.000 students, 4.400 publicly funded staff members – among them over 500 professors – and approximately 3.500 externally funded staff members, and, thus, is the largest university in Saxony, today. Having been committed to sciences and the engineering before the reunification of Germany, TU Dresden now is a multi-discipline university, also offering humanities and social sciences as well as medicine."The Media Center (Medienzentrum) is a central scientific institution of the TU Dresden and is both a research institute as well as a service provider. About 100 employees work at the Media Center in five specialized departments: Teaching and Learning Spaces, Digital Teaching and Learning, Media Design, Media and Information Technology, as well as Media Strategies. The Medienzentrum supports the development and conception of multimedia-based learning arrangements in education and training. Furthermore it is familiar with the development of infrastructures and networking platforms. The Media Center has been partner as well as coordinator in national and international projects.
Cyprus
SYNTHESIS CENTER FOR RESEARCH AND EDUCATION LTD
Contact person:  Irene ANTONIOU
Web: http://www.synthesis-center.com/
E-mail: irene@synthesis-center.com
SYNTHESIS Center for Research and Education Ltd is a pioneering organisation dedicated to the development of the field of social entrepreneurship and social innovation in Cyprus. It initiates and implements projects of positive social impact (in the fields of entrepreneurship, social inclusion, migrant integration, and employment) and operates "Hub Nicosia," a collaborative space and a community of organisations with primary social purpose.
Lithuania

VŠĮ SOCIALINIŲ INOVACIJŲ CENTRAS
Contact person:  Aurelija Jankienė
Web: www.socin.lt
E-mail: a.jankiene@socin.lt
VšĮ Socialinių inovacijų centras was established in 2008 for the purpose to promote, create, develop and implement innovative social initiatives, and satisfy interests those social groups who have fewer opportunities and as organisation of such profile grow, develop and become regional leader.
Social innovations – new social ideas, thoughts, decisions, strategies, concepts, models, methods of work, activities. Their goal – the strengthening of public welfare, effective solving of social challenges and problems as well as inducement and facilitation of positive social changes.
The goals of the Centre:
Information, non-formal education and training for professionals, volunteers, social partners, various social groups and public on the most relevant social problems' issues;
Promotion and active participation in social initiatives facilitating various innovative solutions of social integration for socially vulnerable groups, strengthening their self-involvement in decision making processes and active social participation.
Creation, development, implementation and evaluation of social innovation solutions in regional, national and international context;
Implementation of various scientific and practical activities for development of solutions for social innovation.
The Centre works in close partnership with local, national and international partners, interested organisations, public authorities and various social groups in order to support and promote the solutions for social welfare of those who are in the most relevant need, in Lithuania and EU.
Spain

AC Amics de la Biblioteca de la Fonteta
Contact person:  Antonio Benaches Bodi
E-mail: abenaches@gmail.com
Biblioteca de la Fonteta is a social center in the area of Valencia region focused on empowerment of citizenship through active participation and training.
We were established in 2005 and from that year, we have been evolving to what we are now. We started as a community development organization based in a neighbourhood of Valencia, and then we grew into a regional empowerment and mobility promotion NGO.
At the moment we have an active group of members of 20 people, where 4 of them take the lead as board members. Our impact area is mainly the urban area of Valencia municipality (around 1 million population).
During the last 1 year, we have moved our office to a neighbour city, due to the good relations with the local municipality. This is one of our key points connected with the project (described later).
In the area of entrepreneurship and connected with the idea of the incubator, we have had 2 local/regional experiences and 1 internacional experience in developing trainings for entrepreneurs and in collaborative tools for entrepreneurship. We have been part of the development of a COWORKING space in our city, combining the skills of Lawyers, Psicologists, and different Technicians.
In the field of VET education, for the last 3 years we have been collaborating with a Turkish organization in finding job placements for students in the field of engineering, and also with italian partners in the field of hosteling and restaurants.
In the field of European/International projects in general, we have wide experience in the Youth in Action programme, the Grundtvig and Leonardo da Vinci. Nowadays we are active in Erasmus+ (formal and nonformal education fields)
Turkey
AYDIN VALILIGI AB VE DIS ILISKILER KOORDINASYON MERKEZI
Contact person:  Meliha Dogan
Web: www.aydinab.gov.tr
E-mail: melihadogan78@gmail.com
In the process of our country's accession to the E.U., Aydın Governership E.U AND Foreign Relations Coordination Center has the responsibility of running on the basis of cooperation, communication and coordination in Aydın Region in the process of Accession to EU and  put it  into effect throughout Aydın.
It made out thefollowing three points:
To establish the necessary infrastructure,
To prepare the City's citizens for the E.U. citizenship,
To make sure the citizens understand the process and implementations demanded by the E.U. which are binding for all E.U. member states.
The governance concept to be implemented through the accession process is seen as a social transformation project. It requires for the involvement of local authorities, NGOs, public organizations and institutions. It will seek the cooperation of the private sector and individualcitizens. By this manner and method Aydın will have taken the required initiative in creating a viable structure understood by all.
Portugal
IES-Social Business School
Contact person:  Carlos Azevedo
Web: www.ies.org.pt
E-mail: Carlos@ies-sbs.org
The IES-Social Business School (IES-SBS) is a Portuguese Social Business School that aims to build an Impact Economy. The IES-SBS alternative learning model relies on three core activities:
Training programs
IES-SBS promotes training programs in order to build capacity and accelerate the impact of Social Entrepreneurship Initiatives according to its life cycle and lack of management skills (Bootcamp on Social Entrepreneurship, Scaling for Impact, INSEAD Social Entrepreneurship programme and Managing Impact Business);
Research and Development
IES-SBS develops content, tools and employs a rigorous research methodology (ES+ methodology – http://www.mies.pt/index.php/en/the-mies/how-does-it-work that provides information to Social Entrepreneurs based on practical experience of Social Entrepreneurs;
Community Management
The IES-SBS learning model also provides learning experiences based on a peer-to-peer process. As for, IES-SBS promotes mentoring sessions – performed by senior IES-SBS Alumni that support Social Entrepreneurs in their evolution process; and IES-SBS Tribes or Learning Communities that are championed by local activators that facilitate the learning process at the local level using IES-SBS methodologies.